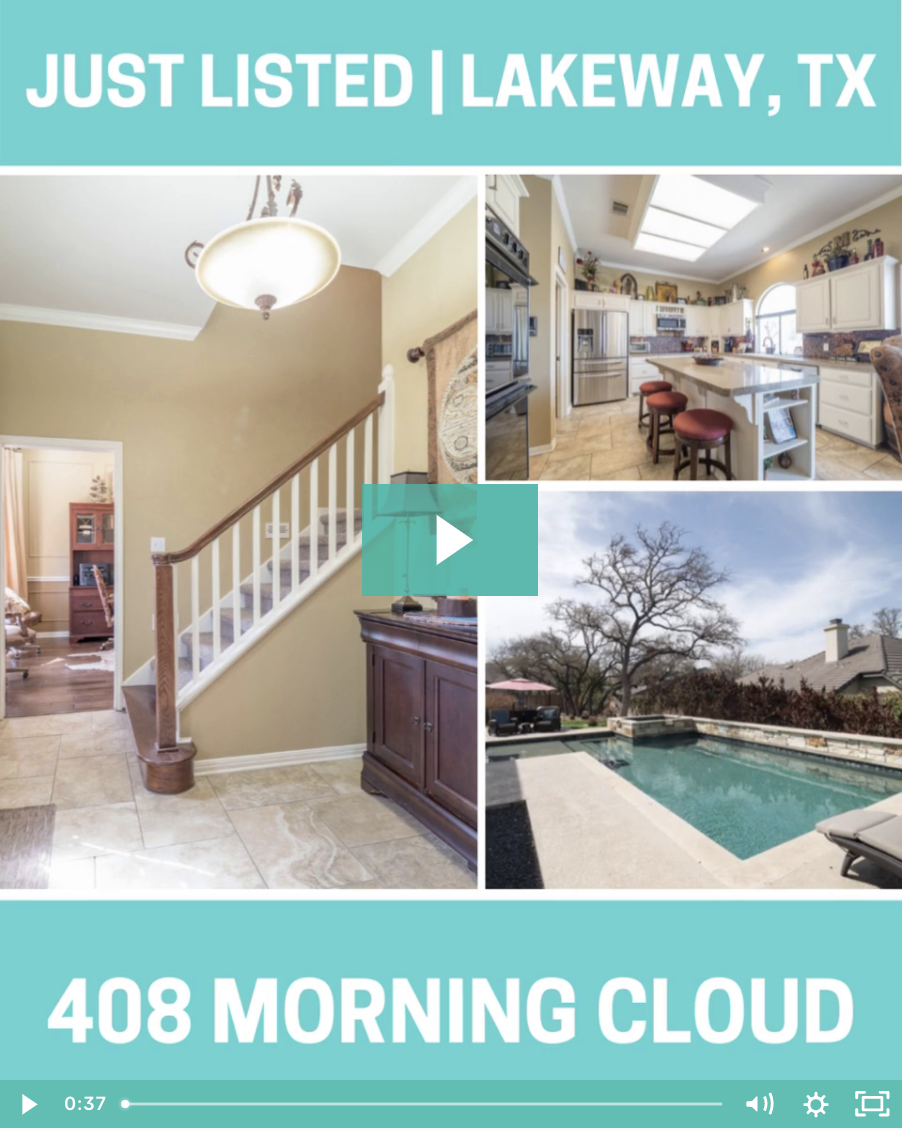 Just Listed Animated Slideshow Video
Sharing the Post
This post is a square format, which means it is best used on Facebook and Instagram. Refer to the links below for how to post to each platform.
Customizing the Images
Easily change the colors, add your logo and contact information, and make other customizations to this template using a free online design tool, Canva.
Click the button below that says "Customize" to open the editable version in Canva.
NOTE: You will need a free Canva account. Review the help article below for more instructions.
Customizing the Captions
Because this template can be edited to promote a listing that has been just put on the market, just sold, recently sold, put under contract, or any other status you can think of — as well as to promote open houses — we've given you a series of caption templates to use.
Click "Caption" below to download the resource and choose the one that most closely represents your purpose for this post.
Click "Design" to make changes to the graphic. Refer to "Customize the Image and Caption" above for more instructions.
Click "Caption" to download the caption and hashtag templates for listing promotion, make your edits, then share your new post to social media. Refer to "How to Use This Post" above for more sharing instructions.