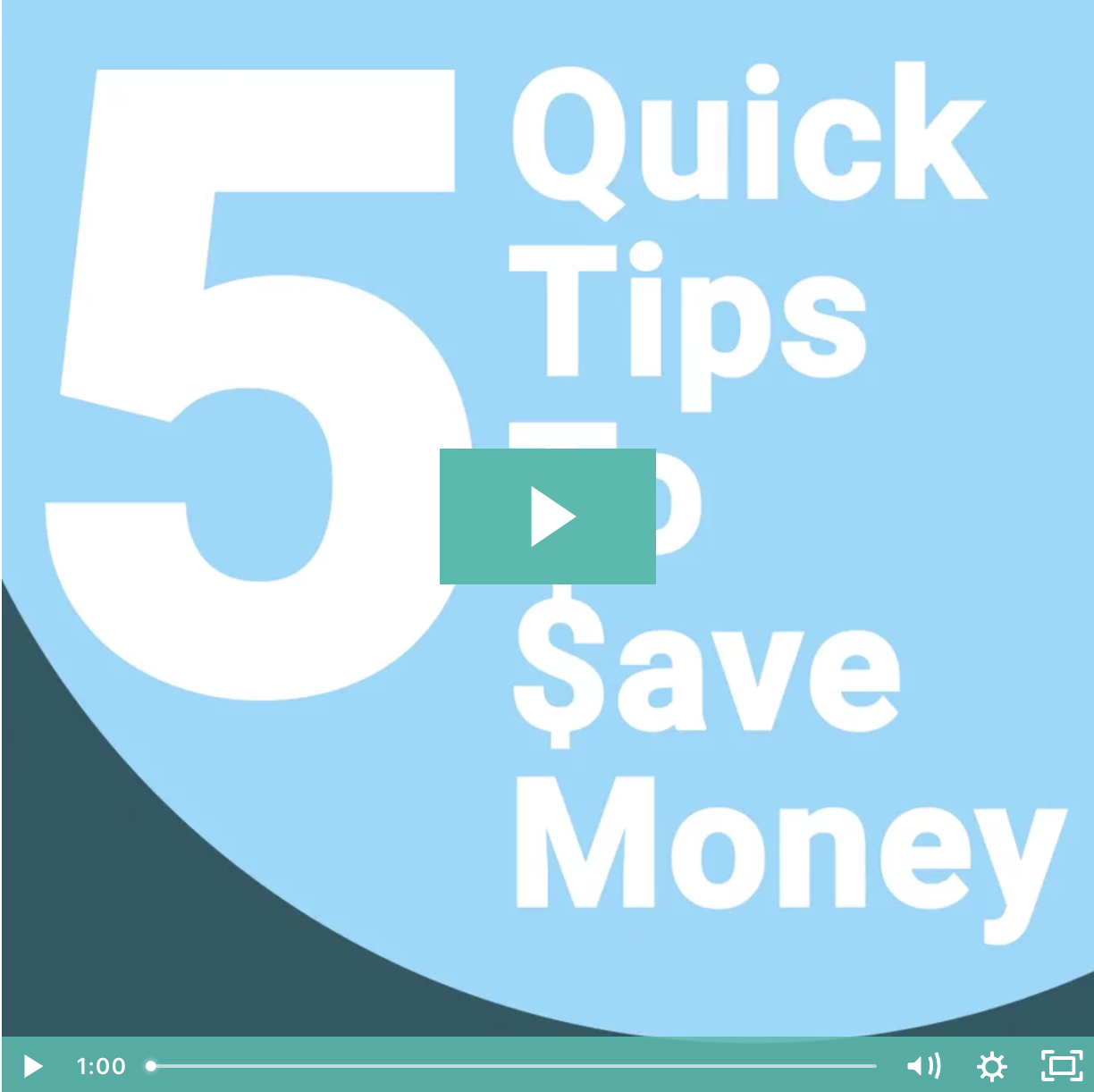 [Video] 5 Quick Tips to Save Money
5 Quick Tips to Save Money
Our 5 tips for saving money on your utilities right now. Ask us for our full list of 20 Ways to Save Money and Stretch Your Household Budget!
#realestate #realtor #realestateagent #realestatetips #homebuyer #homeowner #mortgage #mortgagetips #personalfinance
Customizing the Post
You can easily add your logo, headshot, and contact information to the Animated Video using a free tool, Canva. Click here for instructions.
A Call-to-Action (CTA) in the post caption tells your reader what to do next, which promotes engagement. Consider adding or customizing the CTAs in your posts, especially if you intend to use the "Extra Resources" linked on this page. For example:
On Instagram, use the phrase "Link in bio" in your post caption to refer people back to the link on your account profile. This link could be to a blog post, a landing page, or whatever makes sense in the context of your post.
On Facebook, include a clickable link right in the post caption itself. Write something like "Click the link below for more info."
Sharing the Post
This Animated Video is a square format, which means it is best used on Facebook and Instagram. Refer to the links below for how to post to each platform.
This social media post references a Monthly Value Program (MVP) campaign. Get the blog post, report, and other marketing collateral from this campaign to complement this social media post at the link below.
Click the buttons below to download the video file, copy the caption to your clipboard, and then share it to social media.
This post is optimized for Facebook and Instagram. Refer to "How to Use This Post" above for more sharing instructions.