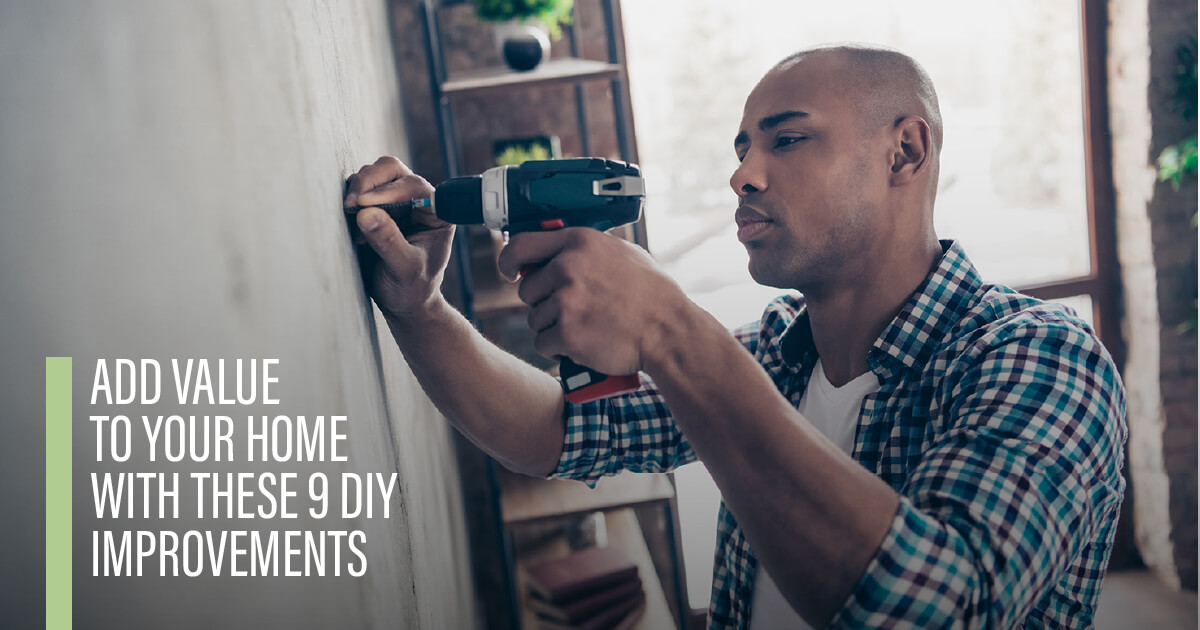 [Facebook] Add Value to Your Home With These 9 DIY Improvements
Landscaping improvements can increase a home's value by 10-12%. Boost your curb appeal with these simple and inexpensive outdoor upgrades!
🏡 GET A LUSH LAWN
Fill in bare spots with grass seed or sod for an expected return of 417% and 143% respectively.
🌹 CHOOSE PERENNIAL FLOWERS
They'll immediately brighten your yard—and with proper care, they'll return year after year.
🌲 PLANT A TREE
Not only will it offer privacy and shade as it grows, a mature tree can add up to $10,000 to the value of your home.
💧 PRESSURE WASH YOUR EXTERIOR
Cleaning the outside of a house can add as much as $15,000 to its sales price.
Check out our latest blog post for details and more great DIY project ideas to add value to your home.
Then contact us to schedule a free virtual consultation. We can help you maximize the return on your effort and investment!
Customizing the Post
A Call-to-Action (CTA) in the post caption tells your reader what to do next, which promotes engagement. Consider adding or customizing CTAs in your posts, especially if you intend to use the "Extra Resources" linked on this page.
For example, on Facebook, include a clickable link to the blog post in your caption. Write something like "Click the link below for more info."
Sharing a link on Facebook will create what's called a "link preview." If you link to a page that includes the image for this post, then the link preview should show this image. If it does not, consider removing the link preview and replacing it with the photo file.
Sharing the Post
This post is optimized for Facebook. Refer to the link below for how to post to the platform.
This social media post references a Monthly Value Program (MVP) campaign. Get the blog post, report, and other marketing collateral from this campaign to complement this social media post at the link below.
Click the buttons below to download the post image, copy the caption to your clipboard, and then share it to social media.
This post is optimized for Facebook. Refer to "How to Use This Post" above for more sharing instructions.